Jacquelyn Mallard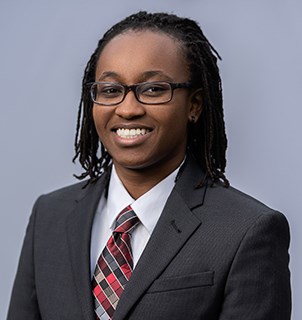 Name: Jacquelyn Mallard
High School: Telfair County High School
College (Current or Future): Wiregrass Georgia Technical School 
Major/Intended Major: Automotive Technology 
Financial Aid Program: Zell Miller Grant
With the convergence of two major rail lines and five state highways, McRae, Georgia is known as the Crossroads City. It is no wonder Jacquelyn Mallard, a self-professed 'military brat', grew up with visions of going far.
"I had dreams of becoming an Officer in the Air Force," said Mallard. "I was always told that in order to be successful and have a prestigious career, I would need to get a degree."
She got off to a great start, graduating from Telfair County High School and earning the Zell Miller Scholarship. Mallard founded JAMM Enterprises LLC in 2015 while continuing her high academic achievements at Fort Valley State University, keeping the merit-based scholarship for two semesters, then one more semester at Valdosta State University (VSU) in 2016 before her life was put on a different road.
"I was diagnosed with Lupus," said Mallard, "ending my chances of joining the Air Force and leaving me to find another passion."
While she enjoyed hunting and fishing while growing up, she turned to another obsession from her youth – working on cars.
"I was too ill to continue classes at VSU and realized I would need a curriculum that was more flexible and accommodating during the times I would experience flare-ups from my condition," said Mallard, who found a family of supporters after enrolling in the Automotive Technology program at Wiregrass Georgia Technical School. "Many people see an old, broken down vehicle as a useless piece of scrap. I see the potential of what it could be again. The process is intriguing, and I've been hooked since I first held a hammer and dolly in my hands."
Mallard has taken advantage of multiple HOPE Grant programs while at Wiregrass, including the HOPE Career Grant and the Zell Miller Grant.
"I did not think that I would be able to make it this far, but it goes to show that when you work hard and are proactive when opportunities are presented, that it is indeed possible," Mallard said. "Thanks to the many awards I've received, I have not had to pay out of pocket yet for my education and I am so very grateful."
Her education is now focused on auto collision repair, something her Wiregrass instructor Roy Bramley noticed from the very beginning.
"From day one, she came in with a positive attitude and a strong work ethic," said Bramley, who nominated Mallard for the Wiregrass Georgia Occupational and Leadership Student of the Year Award. "She has put many extra hours in training while working a part-time job and running her own business. I know she will be successful in whatever path she decides to take in life and business."
Her academic success and financial awards will provide her a unique advantage going forward.
"(The scholarships and grants) have allowed me to take money I would have spent on tuition and allocate it towards purchasing tools and equipment," Mallard said. "This puts me ahead of the curve since many employers prefer for you to have your own tools.
"I am more marketable and able to dive right into my career."