Benji Rose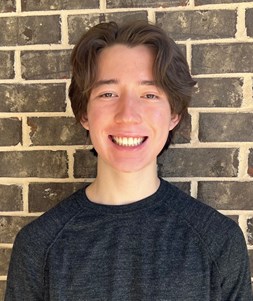 Name: Benji Rose
High School: Lambert High School (Forsyth County)
College (Current or Future): Dartmouth College 
Major/Intended Major: Economics
Financial Aid Program: Dual Enrollment
Dual Enrollment provides high school students a chance to take college courses and walk the campus. First steps can start innocently, but still led to hallowed halls walked by scholars before the Revolutionary War.
"While in high school, many of my friends were taking dual enrollment courses," said Benji Rose. "As I began to learn more about the program, I became more interested in this opportunity to explore subjects in-depth and prepare myself for future college courses."
Rose was preparing for a future in Hanover, New Hampshire. The Lambert High School graduate is a freshman at Dartmouth College, established in 1769 and one of the most prestigious in the country. Georgia Tech is compared similarly and during two semesters as a senior, he found his calling.
During the pandemic, Rose joined with Shreyul Patel, a fellow Lambert High alum, to create something useful for their fellow students. Let's Talk More LLC was formed in 2021 to produce a game encouraging students to engage in more meaningful conversations. Cards feature phrases like, "One thing I can do today to make my life better is…." and "I look up to…. for their ability to…."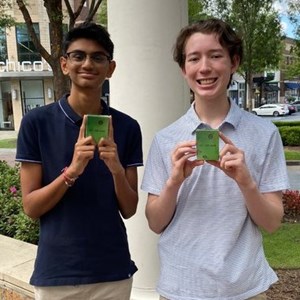 "After taking dual enrollment courses at Georgia Tech, I discovered my passion for math and desire to pursue it further at Dartmouth," said Rose, who is majoring in Economics modified with Math. "Economics and math both interest me, and the intersection of the two is fascinating and useful."
"So they could answer with maybe a peer mentor and then talk about how this mentor has shaped their life and has benefitted them," Patel told the Forsyth County News. "And then that could lead other people in the discussion to ask more questions about that."
Both worked with school leaders and counselors at Lambert, leading to the Forsyth County Schools Student Support Department purchasing decks to distribute to counselors and other staff members across the county.
"We thought this game would be a really good way," Rose said, "when people start connecting again, to learn more about each other."
Dual Enrollment allowed Rose to learn firsthand about what's required from college students before leaving for the Ivy League school up north.
"By being exposed to college-level courses while in high school, I've developed study habits and techniques that I continue to use today," Rose said. "My main challenge has been creating a balanced schedule that also allows me to pursue extracurriculars and other opportunities."