Harley Chastain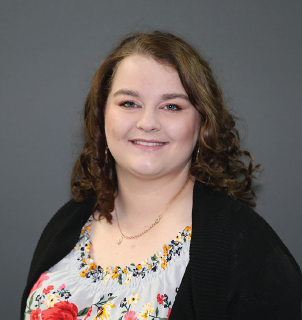 Name: Harley Chastain
High School: GED at Georgia Northwestern Technical College (GNTC)
College (Current or Future): GNTC
Major/Intended Major: Medical Assistant/Lactation Consultant
Financial Aid Program: HOPE Grant & HOPE Career Grant
Whether working with newborn babies or adults, Harley Chastain is interested in helping people. That sentiment and her educational achievements have led to her selection to represent Georgia Northwestern Technical College (GNTC) at the statewide Exceptional Adult Georgian in Literacy Education (EAGLE) Leadership Institute March 11-13, 2019, at the Atlanta Waverly Hotel.
"GNTC's adult education classes have prepared me for college," said Chastain, who is currently studying to become a lactation consultant and eventually a midwife, "by giving me the right tool belt of knowledge."
Chastain learned about state funding for postsecondary options online and used the HOPE Grant to offset the cost of her education. Lactation Consultant falls under the Health Sciences program of study at GNTC. Health Sciences is an industry in which there are more jobs available in Georgia than skilled workers to fill them. Therefore, Harley was able to receive additional funding through the HOPE Career Grant.
"Without the help of the HOPE Grant and the HOPE Career Grant," said Chastain, "I would have had difficulty paying for my college education."
Melissa Blevins is the lead teacher and site manager for GNTC Adult Education in Gordon County and nominated Chastain for the EAGLE award, a program that recognizes and honors adult learners who have demonstrated exceptional achievement in statewide adult education classes.
"Harley is dedicated, honest and she really believes in the program," said Blevins to the Rome News-Tribune. "She wants other people to earn their GED® diploma and achieve their goal."
Regardless of your goal, Chastain advises others to believe anything is possible with a little preparation.
"Do your research and find out what will work best for you," Chastain said. "Create a plan. Do not go into college unprepared. It can be confusing and hard, but there are people there to help."