Student Newsroom
Watch GAfutures on YouTube
Whether it takes simply a certificate, an associate's degree or a bachelor's degree from a four-year university, according to Complete College Georgia, it is projected that over 60 percent of jobs in Georgia will require some form of a college education by 2025.
The mission of the Georgia Student Finance Commission is to promote and increase access to education for Georgians of all ages with numerous scholarship, grant, and student loan programs. You can learn more about these programs by checking out the many informative videos available on our YouTube page.
These videos provide basic details about all the programs administered by GSFC, including the HOPE Scholarship and our Dual Enrollment program, providing high schoolers a chance to earn college credits before earning their first diploma.
There are also webinars and presentations from members of the GSFC Outreach team with content geared for both students and professionals. These sessions focus on sources of financial aid available for students, while providing the best practices to plan, apply and pay for education beyond high school.
Subscribe to the GAfutures Channel on YouTube and see for yourself!
Award Recipient - Kyle Runner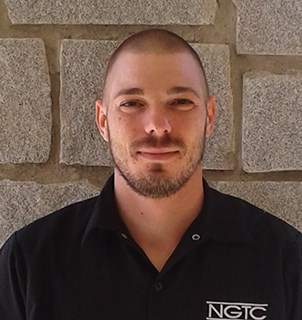 Kyle Runner didn't graduate from a Georgia high school, but after relocating to the Peach State, he decided to return to school.
After finishing his initial semester at North Georgia Technical College with a 4.0 grade point average, he was informed about qualifying for the Zell Miller Grant.
"I was unaware that there were any other financial assistance opportunities beyond the HOPE and Pell programs," Runner said, "and I was equally shocked and proud upon receiving this award."
Read Mr. Runner's full profile and how he used the Zell Miller Grant in pursuit of his associate's degree in our Award Recipients section.
Students across the state sign as REACH Georgia Scholars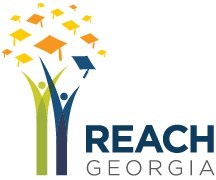 REACH Georgia is Georgia's first needs-based mentorship and college scholarship program.
Each year, scholars are selected throughout the state to start an educational commitment that includes support from academic coaches and mentors and will conclude with a high school graduation and a $10,000 scholarship.
Visit REACH Georgia to learn more about the mission is to ensure that Georgia's low income, academically promising students have the academic, social, and financial support needed to graduate from high school, access college, and achieve postsecondary success.
Training Opportunities
Remember, GSFC's outreach staff is available year-round to conduct FREE training's, workshops and information sessions across the state of Georgia.
Over the last year, GSFC's outreach team has incorporated online live webinars.
Topics include:
State financial aid programs (HOPE, Dual Enrollment, etc.)
SURFER/STARS
Transcript Exchange
FAFSA Completion
GAfutures.org Overview
Visit the Outreach module to learn more about the GSFC's outreach team what services are provided.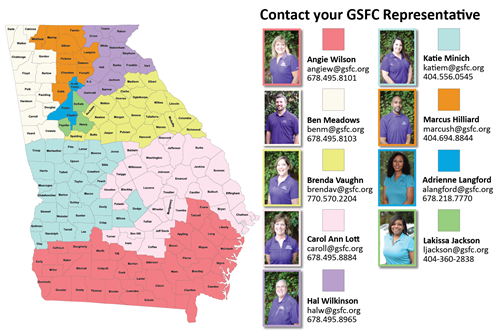 Contact your outreach representative to schedule your training, or contact our offices:
Phone: 770.724.9000 Toll Free: 800.505.GSFC
K -12 email: outreach@gsfc.org
Postsecondary email: SAS@gsfc.org