Student Newsroom
Meet The Mascots Debuts on YouTube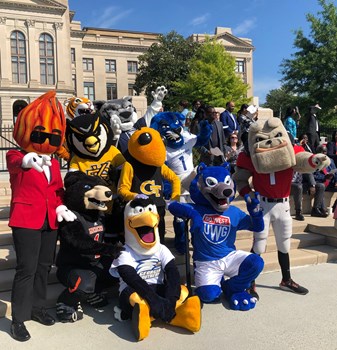 'Mascot' is defined by The Oxford Dictionary as "a person or thing that is supposed to bring good luck."
This summer, the graduating high school Class of 2022 valedictorians were lucky enough to interact with and be entertained by a collection of college mascots from around the state of Georgia.
Dogs and cats, eagles and insects alike came together at Liberty Plaza by the State Capitol to celebrate the academic achievements of these students.
When they weren't taking pictures with people's parents, these costumed characters took some time to answer a few questions about the colleges they represent.
The entire Meet The Mascots series of videos are now available for viewing. Be sure to subscribe to the GAfutures YouTube channel to receive alerts when new videos are released.
Apply To College Month - #GAApply2College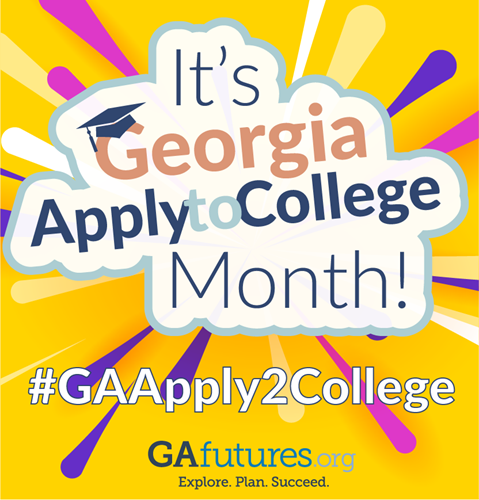 This November, we are excited to partner with the University System of Georgia, the Technical College System of Georgia and private colleges and universities to offer Georgia high school seniors application fee waivers in honor of Georgia Apply to College Month.
Award Recipient - Amonica Kirkland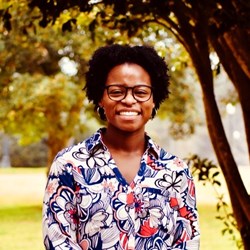 Nine years ago, Amonica Kirkland and four other students from Bulloch County started a journey. As the first cohort of REACH Georgia scholars, all five recently graduated from college and Kirkland did it debt free.
"The REACH scholarship allowed me to graduate college with no loans," said Kirkland.  
Learn more about her journey and how she used the Georgia Tuition Equalization Grant to assist with her postsecondary education by reading her profile.
REACH Scholars Sign Scholarships    
REACH Georgia is Georgia's first needs-based mentorship and college scholarship program.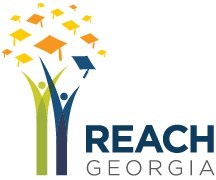 Each year, scholars are selected throughout the state to start an educational commitment that includes support from academic coaches and mentors and will conclude with a high school graduation and a $10,000 scholarship.
Visit REACH Georgia to learn more about the mission is to ensure that Georgia's low income, academically promising students have the academic, social, and financial support needed to graduate from high school, access college, and achieve postsecondary success.
Training Opportunities
Remember, GSFC's outreach staff is available year-round to conduct FREE training's, workshops and information sessions across the state of Georgia.
Over the last year, GSFC's outreach team has incorporated online live webinars.
Topics include:
State financial aid programs (HOPE, Dual Enrollment, etc.)
SURFER/STARS
Transcript Exchange
FAFSA Completion
GAfutures.org Overview
Visit the Outreach module to learn more about the GSFC's outreach team what services are provided.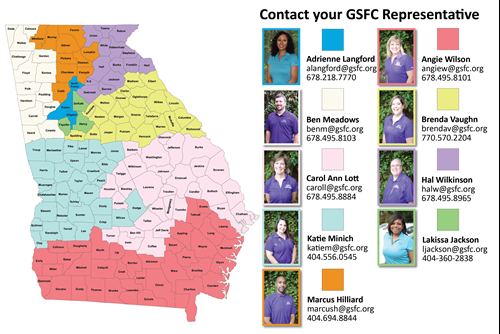 Contact your outreach representative to schedule your training, or contact our offices:
Phone: 770.724.9000 Toll Free: 800.505.GSFC
K -12 email: outreach@gsfc.org
Postsecondary email: SAS@gsfc.org