Student Newsroom
College Application Fees Waived Across The State!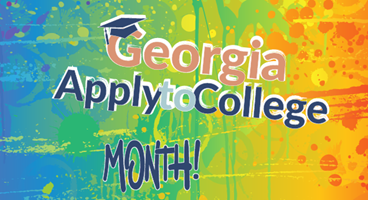 A year ago, an estimated 16,000 Georgia seniors started down the path towards a postsecondary education by taking advantage of the Governor's proclamation declaring November Georgia Apply to College (GAC) Month.
More than 300 high schools across the state have registered to host a GAC event, expanding the opportunity for students to apply for college and provide assistance for those navigating the process for the first time.
We are pleased to team up with the University System of Georgia, the Technical College System of Georgia and Private Colleges and Universities to provide another round of application fee waivers! Check which of the many institutions is right for you and visit the Financial Aid Events calendar to find an event near you.
GEORGIA MATCH Available For All Seniors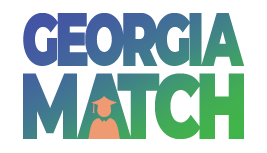 The second round of GEORGIA MATCH letters were sent out in early November for any high school senior at a Georgia public or private accredited high school that works with GAfutures.
But even if you did not receive a letter in the mail, you can still take advantage and claim your spot to the GEORGIA MATCH college of your choice.
Your GAfutures Student Dashboard will list all the colleges for which you are eligible for provisional admission with GEORGIA MATCH. Request more information, then Claim Your Spot and continue your education and career right here in Georgia!
Hopefully you have already created one, but if not, click this link, continue your education and start your career right here in Georgia!
Award Recipient - Decenter Obeng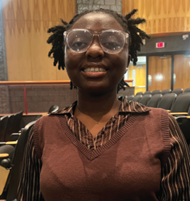 The classes at Georgia Military College (GMC) are preparing students to make a difference in the world.
"Through (my GMC) classes, I honed my critical thinking skills," said Decenter Obeng, a Banneker High School senior taking Dual Enrollment courses. "It's improved my time management abilities  and (I've) learned to navigate a college environment."
Obeng isn't currently considering a military career, but does have a desire to help others. Her goal is to become an anesthesiologist. Learn more about how Dual Enrollment has assisted with preparing her for higher education by reading her profile.
TSCG's Quick Start Helps Georgia's Top National Ranking 
Georgia is widely recognized as the best states in America for business. A recent study by a diverse group of CNBC business experts ranked the Peach State fourth, while Area Development magazine ranked Georgia No. 1 for the 10th consecutive year.
"As you look through the individual lists of what makes a state a great place to do business, you will find Georgia uniformly at or near the top of most of them," said Area Development staff editor Steve Kaelble. "The state has carefully assembled most of the building blocks that location decision-makers are looking for."
One of those building blocks is Georgia Quick Start, a division of the Technical College System of Georgia (TCSG). Voted the best workforce training program in the country, the program has trained over 1.2 million employees since its creation in 1967.
"Quick Start's customized training for new and expanding businesses," said TCSG Commissioner Greg Dozier, "is the economic development incentive the helps seal the deal for many companies who choose Georgia."
For students choosing to stay in Georgia or residents searching for a career change, there are TCSG-Eligible programs with plenty of opportunities in need of skilled workers. You may be interested in a program where free tuition is available at any TCSG campus. Click here for more information.
Training Opportunities
Remember, GSFC's outreach staff is available year-round to conduct FREE training's, workshops and information sessions across the state of Georgia.
Over the last year, GSFC's outreach team has incorporated online live webinars.
Topics include:
State financial aid programs (HOPE, Dual Enrollment, etc.)
SURFER/STARS
Transcript Exchange
FAFSA Completion
GAfutures.org Overview
Visit the Outreach module to learn more about the GSFC's outreach team what services are provided.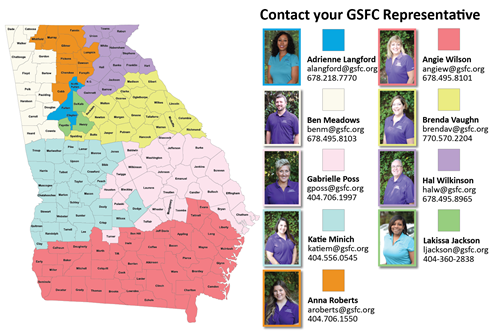 Contact your outreach representative to schedule your training, or contact our offices:
Phone: 770.724.9000 Toll Free: 800.505.GSFC
K -12 email: outreach@gsfc.org
Postsecondary email: SAS@gsfc.org