Nicholas Porter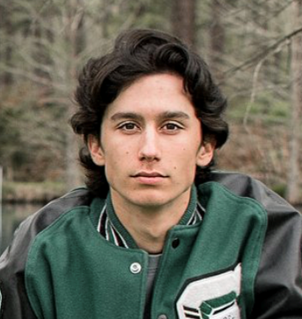 Name: Nicholas Porter
High School: Seminole County Middle/High School
College (Current or Future): Georgia Southwestern State University 
Major/Intended Major: Business Management 
Financial Aid Program: HOPE Scholarship
For over a century, the Boy Scouts of America have bestowed the title of Eagle Scout to those demonstrating more than just leadership within their group. It requires completion of accomplishments set to a national standard, one that only four percent of all Scouts have earned.
Nicholas Porter joined the Scouts in 2013 and after six years of hard work and dedication, he earned the rank of Eagle Scout.
"Time management and organization are key to being successful and I want to be successful in everything I do," said Porter, a recent graduate from Seminole County Middle/High School. "I don't like things to be handed to me and that passion easily translates to my education and wanting to get a degree."
Porter will seek to attain that degree at Georgia Southwestern State University and his HOPE Scholarship will assist with the cost of tuition.
"It will really help me save time and money," said Porter, "two things that college students value most."
Understanding values and finances fall under the realm of business management, the degree Porter plans to pursue.
"I plan on working in the automotive industry as a sales rep," Porter said. "I like to work with people and there are plenty of job opportunities."