Roberto Carillo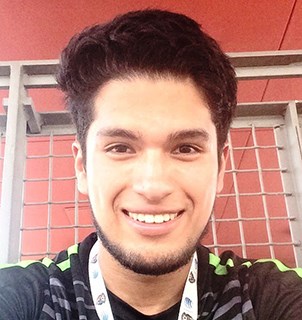 Name: Roberto Carillo
High School: Wilcox County High School
College (Current or Future): Valdosta State University
Major/Intended Major: Spanish (FLED Tract) & Pre-Med Tract
Financial Aid Program: HOPE Scholarship
Mr. Carrillo's family emigrated from Mexico to the United States when he was two.
"Neither one of my parents had the opportunity to attend college, so they pushed me to excel in school," Carrillo said. "With us being a single-income family, every scholarship I could get was vital for me to further my education and attend college."
Carrillo's teachers at Wilcox County High School educated him about the HOPE Scholarship and the importance of keeping track of his GPA. Their lessons were taken to heart as he graduated with a 3.9 GPA and 18 college credits from Wiregrass Technical College by participating in the ACCEL dual enrollment program - now Dual Enrollment.
"HOPE has played a vital role in paying for my tuition," said Carrillo, who plans to attend medical school and become a bilingual radiologist. "It's helping me become the first person in my family to graduate from a 4-year institution."
For others hoping to follow in his footsteps, Carrillo advises students to take their grades seriously, something he believes high school freshman and sophomores don't think about.
"I understand the thinking that your (high school) grades won't matter once you get into college, but they're important," Carrillo said. "A high GPA is one of the keys to make affording college easier."