Vincent 'Cole' Blasczyk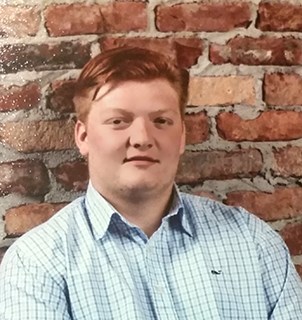 Name: Vincent 'Cole' Blasczyk
High School: Robert S. Alexander High School
College (Current or Future): Undecided
Major/Intended Major: Nursing
Financial Aid Program: REACH Georgia Scholarship Program
Douglas County was one of the five pilot school systems when REACH Georgia, the state's first public-private, needs-based scholarship program, was established in 2012.
Vincent "Cole" Blasczyk was an original recipient and when he graduates from Alexander High School in the spring, he will be part of REACH's initial graduating class.
"Being a REACH Scholar gives my family security knowing that I will have some money towards my college education," Blasczyk said. "It also provides me assurance that I will reach my college goals."
Thanks to public and private donations, there is a $10,000 scholarship he can use up to $2,500 per year towards the cost of attendance at a HOPE-eligible institution. Blasczyk signed a contract to maintain a 2.5 GPA and has met with a volunteer mentor and academic coach since 8th grade.
"I have met and worked with some great mentors over the past five years," Blasczyk said. "They have all motivated me to want to do better and keep my grades up."
Blasczyk plans to keep his grades up as he pursues a career in nursing. While he is currently undecided, there are many public and private postsecondary institutions that will match the REACH scholarship and some that will double-match the total award amount.
Wherever Blasczyk ends up, he is thankful the REACH Georgia program has taught him to, "be passionate about what you want to do, then work hard towards that goal."