Kendall Jones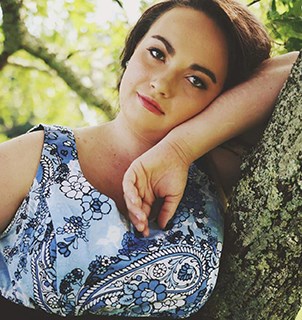 Name: Kendall Jones
High School: Rabun County High School
College (Current or Future): University of North Georgia
Major/Intended Major: Middle School Education Science
Financial Aid Program: HOPE Scholarship
Eighteen-year-old Kendall Jones, an honor graduate from Rabun County High School is proud to have received the HOPE Scholarship to assist in funding for her future and education.
"Being a HOPE recipient made financial planning for college less stressful for me and my family. I was able to learn how to budget and reduce my student loan debt. I also had the freedom to engage and enjoy my new college life," said Kendall. Since the HOPE Program began in 1993, over $6.4 billion in HOPE funds have been awarded to more than 1.5 million students attending Georgia's colleges, universities, and technical colleges.
Inspired by her sixth-grade teacher, Mrs. Jarrard and Georgia Studies Assistant Teacher Mrs. Kirby, Kendall tutored middle school students throughout high school and chose to major in Middle School Education Science. Her goal is to specialize in teaching after graduation.
Additionally, Kendall remembers the hardships of being bullied and accepting her flaws. She wants to be a beacon of hope as her role models were to her growing up and wants those that have inspired her to be proud of the teacher she hopes to become in the future.
Kendall learned about the benefits of the HOPE Scholarship through her counselor and parents. She advises students to get a head start on applying for college early. "The best advice I could give another student getting ready to attend college would be to start everything early. Start filling out all your college applications and applying for awards as soon as you can. Getting a head start can make the process less stressful, especially if something comes up," said Kendall.
Kendall has also participated in multiple extracurricular activities throughout high school such as being the president of Future Business Leader of America Club, National Honors Society club as Secretary, vice president of Interact club, and Reading Club where she participated in competitions. She also participated in Volleyball and Tennis and is the recipient of three private scholarships such as ADK, Lake Burton and Woodmen of World. She enjoys reading, music, going to the lake and spending time with her family and close friends. She is now a freshman at the University of North Georgia.