More About the FAFSA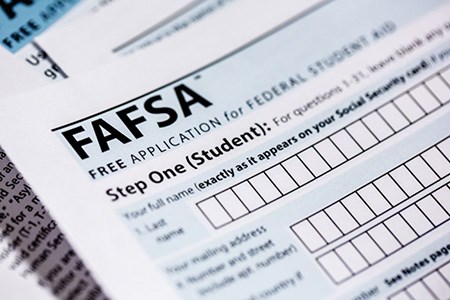 The Free Application for Federal Student Aid (FAFSA) is the main application used to apply for federal or state-supported financial aid to pay for a college education. Completing and submitting the FAFSA is free, easy and provides you access to the largest source of financial aid available.
The biggest influence on the FAFSA is whether or not parent's financial information has to be included along with the student's. The dependency status of the student will make the determination. Is the student dependent or independent? Click here for the answer.
To begin completing the FAFSA, the dependent student and a parent will have to create an FSA ID. If the parent, also happens to be a student, that parent can use the same FSA ID to sign their FAFSA as well as their dependent student's FAFSA. If the parent has more than one student in school, they can use the same FSA ID for the additional student's FAFSA.
In the state of Georgia, many colleges have Priority Consideration Deadlines which is typically posted on their financial aid webpage. Some of the need-based federal aid (aid reserved for low-income students) has a limited amount of funds available to each institution.
The Priority Consideration Deadline is the estimated date the money will have been allocated to other eligible students. It is important to apply early, regardless if you know or feel you might be eligible. Don't waste time, and miss out on additional funds to pay for your education.

Find more detailed information on completing the FAFSA as well as how to determine your dependency status. The dependency status will determine whether or not parental information is required on the FAFSA.