Applying for Student Financial Aid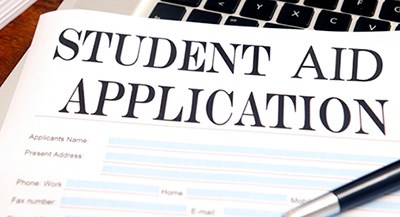 We have discussed in great detail about scholarships, grants, and loans from the federal and state government. But how do you apply for this aid?
The type of aid will determine the application process. For federal aid, the Free Application for Federal Student Aid (FAFSA) is the application you have to complete. This must be done on an annual basis to continue receiving federal aid.
To apply for Georgia state aid, you can use the FAFSA and/or the Georgia State Financial Application (GSFAPP). Seniors should complete the GSFAPP before graduating high school. Once completed, the application is good for the ten years after high school or equivalent time the student is eligible to receive the HOPE or Zell Miller Scholarship.
In preparation for your first year of college, it might be ideal to fill out both applications. 
It is suggested to complete the FAFSA for your first year of college to determine eligibility for any free federal aid. If you do not receive anything, have no need for loans, and complete the GSFAPP during your senior year, then there is no reason to complete an application for federal or state aid in the second year of college.
Sometimes the FAFSA may need to be verified by the college. You will be asked to submit documentation of the information entered on the FAFSA. This process can slow down the awarding process for federal and state aid. If the GSFAPP is completed, if eligible, the state aid will be processed and pay part or all of the standard tuition.