Financial Aid Events
Event CalendarThe Georgia Student Finance Commission's Outreach Team provides in-person trainings, workshops and information sessions across the state to help students and their families plan for college.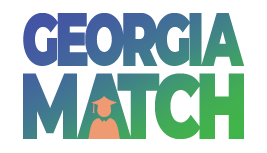 GSFC partners with high schools, colleges and community organizations to conduct events that include general and state financial aid information meetings, FAFSA Completion assistance, college fairs and more. They'll assist with the Georgia Apply to College (GAC) Initiative. 
The goal of GAC is to provide all Georgia high school seniors with the opportunity to apply to college with a focus on providing assistance to first generation and underrepresented students as they navigate the college application process.
Click here to view the Financial Aid Events calendar to find one near you and learn about affordable ways to pay for college.