About Apply to College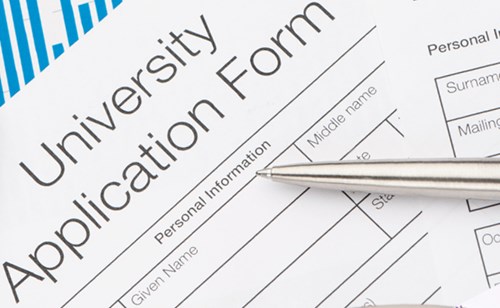 The goal of Georgia Apply to College (GAC) is to provide all Georgia high school seniors with the opportunity to apply to college with a focus on providing assistance to first generation and underrepresented students as they navigate the college application process.
The first Georgia Apply to College events were held at eight high schools across Georgia in November 2008. By 2014, over 200 high schools across the state held events. In support of GAC, each year the Governor has issued a proclamation declaring November Georgia Apply to College Month.
Leading up to their event(s), participating high schools use activities to build school excitement around going to college, encourage students to research colleges and gather the information typically required on a college admission application. Participating schools set aside a day (or days) in November during which their seniors will have the opportunity to focus on completing at least one application for admission while receiving the encouragement and assistance of specially trained college and community volunteers.
The Georgia Apply to College program provides access to online materials to help schools prepare for their event. Through GAfutures, volunteers can learn about events in their community.
Georgia Apply to College is part of the American College Application Campaign, a national initiative of ACT's Center for Equity in Learning to increase the number of students accessing postsecondary education. GAC is sponsored by the Georgia Student Finance Commission and is supported by Communities in Schools of Georgia, Georgia Department of Education, the Georgia Independent College Association, the Georgia Partnership for Excellence in Education, the Technical College System of Georgia and the University System of Georgia.