Student Loans - Strategies of Borrowing Student Loans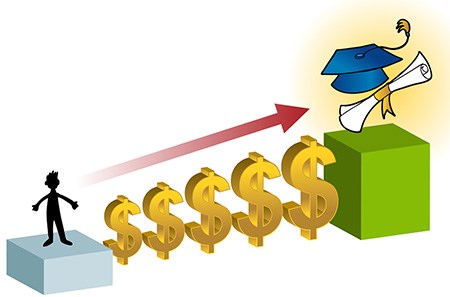 When enrolling in college, one of the first decisions you have to make is how to pay for it. Most just look at the first year of college, but degrees typically take at least four years. Plan ahead to know the total cost. 
The Iowa Student Loan® has a College Funding Forecaster, which estimates all funding for college including federal student loans. The forecaster is not specific to Iowa. You are able to enter the data from multiple schools. 
Based on the forecaster results, develop an IBP (Individual Borrower Plan) which is a plan designed to estimate how much you will need to borrow for your college education. To minimize your debt, only borrow what you need. Students can select the amount of loans needed. You are not required to accept the full amount offered; so adjust the loan amount on the result page of the forecaster. It would be beneficial to develop this plan when searching schools. Comparing an IBP for each school can influence your choice of school. 
When borrowing, knowing what your repayment could be can help form your decision on how much to borrow. Again, one of the advantages of borrowing a student loan from the federal government is the variety of repayment plans. Each plan is as unique as the borrower's needs.
Review the plans and select one that fits your salary, loan amount and lifestyle. Remember, you can adjust your repayment plan as your life changes. It is important not to default on any loan, including student loans. If you are struggling, talk with your lender or servicer about options from deferment to forbearance. This can help postpone payments for an amount of time for the borrower to get back on track.
There are many loan repayment calculators online to use:
Invest.com has many including credit card payoff calculators. 
There are also calculators specific to student loan repayment. 
Federal Student Aid is a great place to calculate your repayment based on your actual loan amounts. To know what federal student loans you owe, review in your FSA account for your student loan balance.
How are you doing? Based on your projected salary, can you afford what you have already borrowed? How much more can you afford to borrow? Review our section on how to calculate debt to salary ratio to see if you can afford to borrow additional funds. If not, consider reducing expenses and finding additional resources for aid through scholarships.