Protect Yourself
Information about all types of student financial aid is easily accessed and free to apply. If you have entered an incorrect web address and your finding that you are being asked to give any type of payment information such as a credit card number, leave the site immediately. There is no need to pay anyone for a scholarship. If you are being asked to pay a fee for money, think again.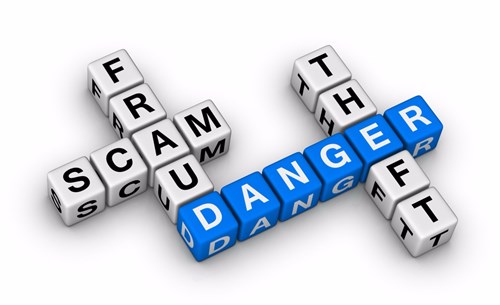 High school seniors may begin receiving promotional items in the mail and via email. Be sure to read each one carefully. If it "sounds too good to be true," it probably is, especially offers from someone you haven't contacted. You can always check websites to see if the offer is posted as a scam. The Federal Trade Commission has a list of scams and you can sign up to receive email of the latest scams hitting consumers.
Additional Tips:
Keep all logins and passwords confidential.
Shred receipts and documents when they are no longer needed.
Beware of websites, emails and phone calls that may try to gain access to your information.
Report suspected cases of identity theft to the police and the credit bureaus immediately.
While in school, pay on interest and reduce the cost of the loan.
Pay the full amount owed on a credit card, not just the minimum amount. You can save on interest accrued.
Any time there is a struggle making payments, contact your credit card company, lender or student loan servicer to discuss your

 

options. Learn more about your student loan repayment options.
Beware of any company promising to get any debt forgiven. Research that company and ask questions.