Methods to Pay for College - Tuition Payment Plans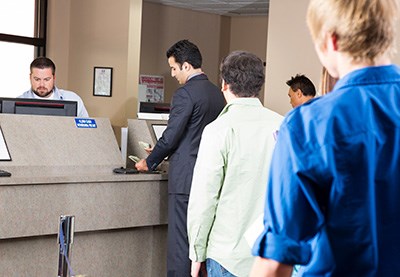 Many students use student financial aid to pay for college expenses. These expenses can include tuition.
Payment for your tuition would be taken from your financial aid award, as well as payment for residence hall and the meal plan. These are all direct costs to the college. Any remaining financial aid for the quarter/semester would be sent to the student, which schools refer to as a "refund."
This money could be direct deposited, as a check, or even on a pre-paid card. Schools will ask the student how they would like the funds delivered. 
If a student is not using student financial aid, payment will need to be made to the school for tuition via credit/cash/debit/check. We have discussed the concerns of borrowing, so using a credit card wouldn't be the best option.
Cash/debit/check would be the least costly form of payment. If you are paying in this way, you may not be required to pay the full amount of tuition at one time. Paying for tuition in payments will allow you time to save money for the tuition and use the money you have for other priorities.
This can be called a "payment plan" or "installment plan." The plan will be different at each school so be sure to ask questions before you sign up.
How do the payment plans work?
The payment plan could be set up through a third party, someone other than the school. Which means there could be a fee for enrolling in the plan per semester. Using this option every semester may not be the most cost effective. Make sure and do the math.
Typically, a percentage of the tuition is required to begin the plan. That percentage can vary from each school. Then a payment schedule is developed for the rest of the tuition.
If you are late making payment, you can be charged a fee as well. Don't let this option cost you more than borrowing. Make sure to make all payments on time.
Paying up front without borrowing is the best way to pay for college...but not always possible. Remember that a college education is an investment in you. Be smart about how you invest and make sure your return, your salary, is enough to pay back what is borrowed.