How To Track Your HOPE Academic Eligibility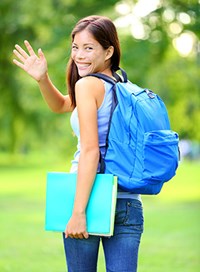 Georgia's HOPE Programs are for those students who demonstrate academic achievement, not only in high school but throughout their time in college.
Beginning in high school, Georgia students are able to track their My High School HOPE GPA through their GAfutures account to know if they are on track to earn the HOPE and Zell Miller Scholarship.
Now, with the My College HOPE Profile, students who have earned the HOPE or Zell Miller Scholarship, as well as the HOPE or Zell Miller Grant, can track their academic eligibility while attending a HOPE eligible Georgia college or university.  
Note: GAfutures accounts require the student's Social Security number and date of birth in order to provide the student's secure academic data.