REACH Georgia Has Moved!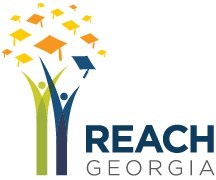 All digital content concerning REACH Georgia, the state's first needs-based mentorship and college scholarship program, will now be found on GAfutures, Georgia's top resource to help students plan and apply for their post-secondary education.
Those interested can still donate towards the development of the next generation of Georgia's leaders. For over a decade, hundreds of REACH scholars have made their dreams a reality thanks to the support of donors like you. Gifts to the Foundation are used to provide greater college access for students throughout Georgia and prepare them for the 21st Century.
If you're interested, there are many ways to get involved and help make a positive difference. If you're interested in helping to unlock a young person's potential as a REACH mentor, please contact the REACH Coordinator in the participating school system near you.