Hannah Collins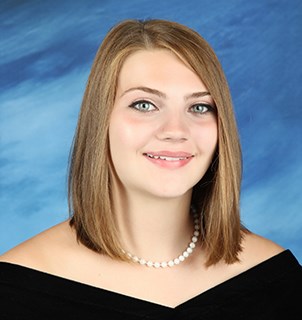 Name: Hannah Collins
High School: Ola High School (Henry County)
College (Current or Future): Piedmont College
Major/Intended Major: Biology & Chemistry
Financial Aid Program: Tuition Equalization Grant
Hannah Collins helped Ola High School's volleyball team to be one of the best in school history, compiling a 44-8 record and the school's seventh Henry County championship while still maintaining a 3.52 GPA to make her eligible for the HOPE Scholarship.
"It's not overwhelming," Collins told the Hoof Print. "You just do the work whenever you have time."
Collins will attempt to strike a similar balance as a freshman at Piedmont College. While Piedmont, a Division III school, does not offer athletic scholarships, they have presented Collins with a Presidential Merit Scholarship.
In addition, Piedmont College encouraged Collins to take advantage of the Georgia Tuition Equalization Grant (GTEG), which is another state financial aid program administered by GSFC. The grant provides non-need based funding for Georgia residents to attend in-state private colleges.
"Any financial help that I can receive will reduce the burden that my family will have to pay out of pocket for my college education," Collins said. "This will enable me to take my education to a higher level."
Collins plans to major in biology and chemistry, preparing for medical school in the future. Her advice to younger students is to use their time wisely.
"Don't procrastinate. High school graduation and college will be here before you know it," Collins said. "So be sure to learn about all the possible scholarships that are available."