September/October 2021
September/October 2021 Edition
USG launching first all-online degree programs
The University System of Georgia is applying the lessons learned when the global pandemic forced a switch to online instruction at all levels of education to establish the state's first all-online four-year degree programs.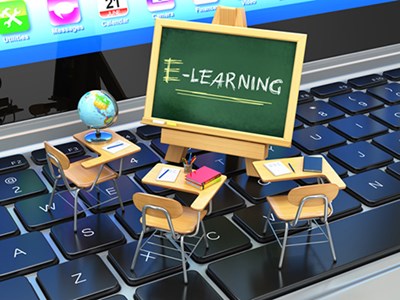 "We were always fearful some courses couldn't be taught online," said Rodney Carr, vice president for student success at Valdosta State University and director of the school's new Online College for Career Advancement. "[But] we learned that's not always the case.
"Some of these courses, even a lab science, could be done online. We just had to figure out how."
Valdosta State is launching an E-degree pilot project that will offer eight undergraduate degrees in subjects ranging from elementary education to to general business and criminal justice.
"We designed this around the person who's returning to school," said Carr. "It's for non-traditional students who either haven't started college because something got in the way after high school or who need a credential to advance their career."
Valdosta State has created "concierge coaches," faculty and staff volunteers who check with students periodically on how they're doing and what additional assistance they might need to assist those returning to their education.
Carr said the pilot project is making a four-year commitment. After that, it will be evaluated by the university system Board of Regents.
"The goal is to get people to walk across the stage and get to the finish line," he said. "If we're enrolling students and meeting their needs, that's what success looks like."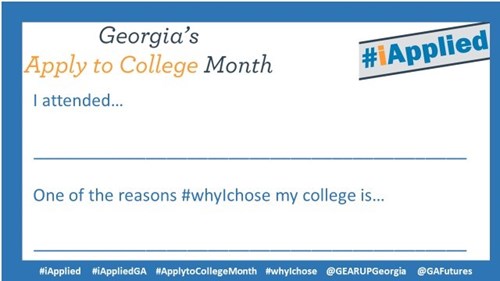 FAFSA for 2021-2022 Opens Oct. 1
Governor Brian Kemp recently announced that the HOPE Scholarship Program has helped more than 2 millions Georgia students pursue postsecondary education.
"For almost 30 years, HOPE has allowed Georgians to pursue an affordable postsecondary education," said Lynne Riley, Georgia Student Finance Commission President, "while keeping our best and brightest in the Peach State."
One of the keys to access this available educational funding is the Free Application for Federal Student Aid or FAFSA. This easy-to-submit application can assist with applying for federal and state-supported financial aid to pay for a certificate or diploma program.
The FAFSA is made available on October 1. For more information, visit a GSFC Financial Aid event near you.
Award Recipient - Folasadé Logan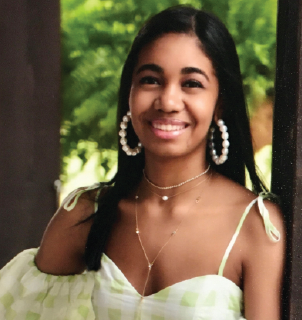 Folasadé Logan's journey through A.R. Johnson Health Science & Engineering Magnet School in Augusta was interrupted by COVID-19, but her volunteering experience with Habitat for Humanity took place prior to the global pandemic.
"Volunteering definitely increased my self-confidence and the exposure strengthened my desire to serve others," said Logan. "I can truly say it is fulfilling to serve the community."
Her future plans include a medical degree; her expected acceptance after earning a BS in Biology. But the foundation for all this started once she learned about Dual Enrollment.
Read Ms. Logan full profile and how she used the Dual Enrollment program to avoid paying for college classes while still in high school in our Award Recipients section.
Lee County Looks Into REACH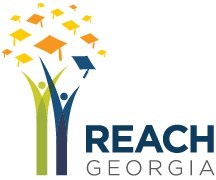 The Lee County School System is considering adding assistance to help student afford higher education.
Superintendent Dr. Jason Miller says the district is identifying students for the REACH Georgia Scholarship Program.
"It's something we were working toward before the pandemic came, so we're picking back up" said Dr. Miller to WALB News 10. "This is a great opportunity for young people and we're really excited about it."
REACH Vice President Brad Bryant is also excited about the potential addition.
"The addition of Lee County to the REACH network is especially exciting because it means all counties and school systems within both the Southwest Georgia Economic Development Region and the Southwest Georgia RESA are members," said Bryant. "It ensures all communities are working together with local school systems to nurture and grow the region's workforce and its future leaders."
Future leaders would start the REACH program in middle school with a mentor that will stay with them through high school. After graduation, the selected students will receive a scholarship of up to $10,000 towards a state postsecondary option.
We're proud to partner with the Lee County Education Foundation to help us administer this program," said Dr. Miller. "We're gonna take some of our young people, give them some wind in their sails, and help them move forward."
Visit REACH Georgia for more information about Georgia's needs-based scholarship program for promising students.
Training Opportunities
Remember, GSFC's outreach staff is available year-round to conduct FREE training's, workshops and information sessions across the state of Georgia.
Over the last year, GSFC's outreach team has incorporated online live webinars.
Topics include:
State financial aid programs (HOPE, Dual Enrollment, etc.)
SURFER/STARS
Transcript Exchange
FAFSA Completion
GAfutures.org Overview
Visit the Outreach module to learn more about the GSFC's outreach team what services are provided.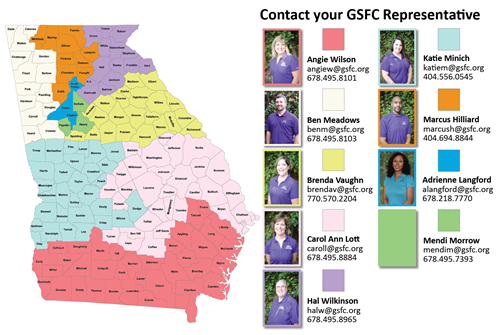 Contact your outreach representative to schedule your training, or contact our offices:
Phone: 770.724.9000 Toll Free: 800.505.GSFC
K -12 email: outreach@gsfc.org
Postsecondary email: SAS@gsfc.org