June 2021
ACT/SAT needed for 2022 applicants to USG Schools   
According to a USG spokesman in the Atlanta Journal-Constitution, "The University System of Georgia (USG) will resume test score admission requirements for Spring 2022 and subsequent semesters. Students' eligibility will be decided based on all criteria established by USG institutions in accordance with Board of Regents policy."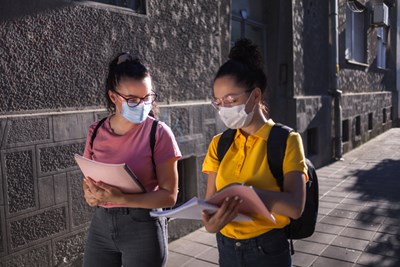 This follows announcements from other accredited, bachelor-degree granting colleges and universities including Emory and Mercer that will be ACT/SAT optional (or test-blind) for fall 2022 admissions.
Last fall, the 26 campuses across the state waived test score requirements for spring, summer and fall 2021 admission.
However, the waiver was only for one year and the USG, following conversations with the Georgia Department of Public Health, has asked all campuses to plan for resuming normal operations for the Fall 2021 semester.
USG has yet to mandate that returning students be vaccinated against COVID-19. Other campuses have, including Agnes Scott, Emory, Morehouse, Clark Atlanta University, Morehouse School of Medicine and Spelman College.
Use our College Search to learn more about the many colleges and institutions across the state.
Award Recipient - Renee Fernandez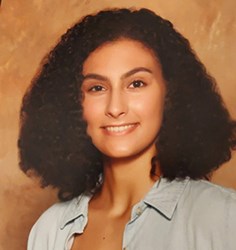 A love for animals is something you are born with.
At least a case could be made for Renee Fernandez, who, "finally had enough space to get my first dog," when her parents, educators from Cuba, moved from Miami to Georgia.
"I knew I wanted to become a veterinarian ever since I got my first dog," said Fernandez. "I wanted to help every animal I could be healthy and happy."
With that determination, she earned Honor Roll status at Mountain View High School and the Zell Miller Scholarship for her first year of college.
"Being an award recipient has allowed me to feel confident about achieving my dreams with a lot less stress about how I am going to afford college," said Fernandez. "Although I will still have some financial stress, I am so glad that the majority of the burden has been removed."
What has never left is Fernandez's affinity for animals. Before graduating high school, she had volunteered with a dog rescue and served an internship at a veterinary hospital.
"My passion for helping animals is what drives me forward to further my education," said Fernandez. "I want to dedicate my life to making animals healthy and informing their owners about proper care."
With that goal in mind, Fernandez at the University of Georgia, majoring in Animal Science with plans to earn a Doctor of Veterinary Medicine afterwards.
"An animal science major will provide me with more opportunities to get hands-on experience with animals," said Fernandez, who will need to devote nearly a decade for this dream.
"All the years of education will be worth it once I can finally do what I love."
President Biden's budget to increase Pell Grant    
President Joe Biden has included an increase to the Pell Grant as part of his spending priorities for the remainder of the 2022 fiscal year, impacting award year 2022-23.
The National Association of Student Financial Aid Administrators (NASFAA) recently reported the budget request includes an increase of $400 to the maximum Pell Grant award, which together with the proposed $1,475 increase from the American Families Plan (AFP) released in April would bring the maximum award to $8,370.
According to Biden's budget, the total increase to the Pell Grant represents a "significant first step" to deliver on the president's goal to double the grant.
"Families have been struggling to afford college even before the pandemic ravaged our nation's economy," said NASFAA President Justin Draeger. "President Biden's historic investments in foundational programs like the Pell Grant will be a lifeline to millions of middle and lower income Americans."
The administration released its initial discretionary budget proposal in early April, which included $102.8 billion for the Department of Education (ED), a $29.8 billion or 41% increase over the 2021 enacted level — the largest proposed increase to the department in history.
Students across the state sign as REACH Georgia Scholars    
REACH Georgia is Georgia's first needs-based mentorship and college scholarship program.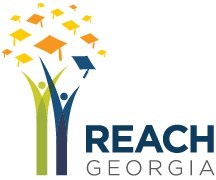 Each year, scholars are selected throughout the state to start an educational commitment that includes support from academic coaches and mentors and will conclude with a high school graduation and a $10,000 scholarship.
Visit REACH Georgia to learn more about the mission is to ensure that Georgia's low income, academically promising students have the academic, social, and financial support needed to graduate from high school, access college, and achieve postsecondary success.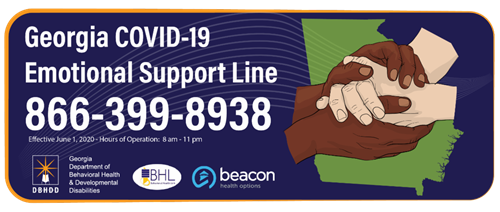 Training Opportunities
Remember, GSFC's outreach staff is available year-round to conduct FREE training's, workshops and information sessions across the state of Georgia.
Over the last year, GSFC's outreach team has incorporated online live webinars.
Topics include:
State financial aid programs (HOPE, Dual Enrollment, etc.)
SURFER/STARS
Transcript Exchange
FAFSA Completion
GAfutures.org Overview
Visit the Outreach module to learn more about the GSFC's outreach team what services are provided.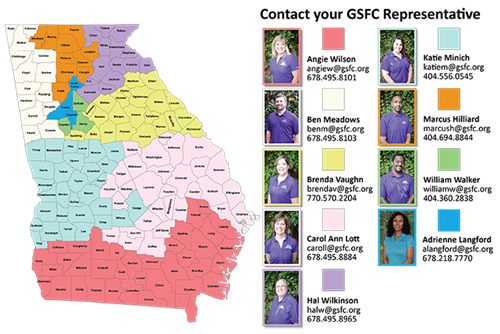 Contact your outreach representative to schedule your training, or contact our offices:
Phone: 770.724.9000 Toll Free: 800.505.GSFC
K -12 email: outreach@gsfc.org
Postsecondary email: SAS@gsfc.org