January 2021
Are You Returning To School In 2021?
Last November in Walker County, over 1,000 students and employees were quarantined due to COVID-19 right before Thanksgiving break. Starting Nov. 30, Walker County Schools implemented a hybrid schedule for the remainder of the semester with students splitting time between in-person and digital learning.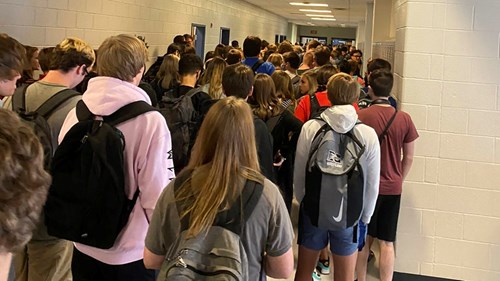 Superintendent Damon Raines recently released a video detailing plans for the 2021 with the student body returning to campus on January 11. The district will continue to offer virtual learning as an option, but all students will return to 5-day-a-week in-person learning.
Thomson High School and the McDuffie County School System will offer a similar option with plans to introduce in-person instruction five days per week beginning Jan. 5. A Learn from Home option will also be offered.
Learning from home will not be an option, but a mandate for Greene County High School students. When classes begin on Jan. 19, They will transition to in-person learning from Mondays through Thursdays with all students learning from home on Fridays.
Dublin High School has offered flexible options for families: At School with students required to wear a mask and spaced six feet apart where possible. At Home where students enter into an at-home study agreement outlining responsibilities for the semester. The third, Hybrid/Blended, is a mix of traditional in-class teaching with some distance learning.
Georgia school districts are dealing with COVID differently, but any decree or decision is subject to change based on the current conditions across the state and the nation. The Center for Disease Control and Prevention (CDC) has guidance and tools to assist students with a safe return to school.
Georgia Department of Behavioral Health and Developmental Disabilities is also providing services and immediate crisis assistance for Georgians in need 24/7 via the Georgia Crisis & Access Line (GCAL) at 800-715-4225.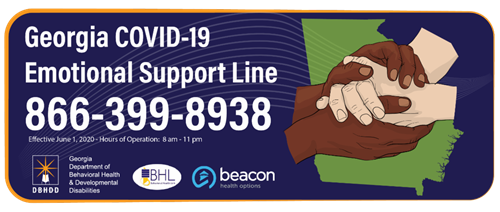 Holiday Events Abound Around Georgia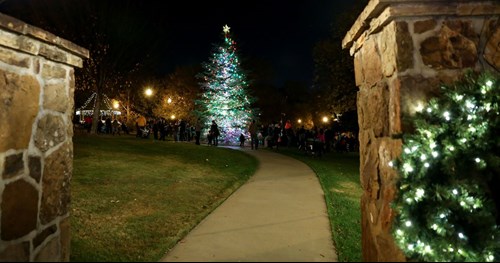 The coronavirus has closed high school campuses across the state of Georgia, but that didn't stop students from giving back to the community during the holidays.
The 14th annual Macaroni and Cheese Collection at Perry High School ended on December 14. The food drive focused on boxes of the simple pasta dish. The Clayton County Public Schools' 12th Annual Holiday Food Drive focused on giving families the ability to choose a menu that fit their needs.
Pre-orders were required, but Callaway High School did oversee the distribution of free meals for the holidays, a full week's worth of meals made available at multiple pickup locations in Troup County.
Peach County High School held their 6th annual Christmas Cabaret, accepting donations of new, unwrapped toys in lieu of admission price. Roswell High School's Holiday Hornet Give Back! accepted donations of cleaning and school supplies to show appreciation for their teaching staff.
Teachers usually don't want to catch kids with comic books, but Griffin High School is making it easy. Students and staff alike have been provided access to ComicsPlus, a digital platform with thousands of digital comics and graphic novels.
Award Recipient - Jacquelyn Mallard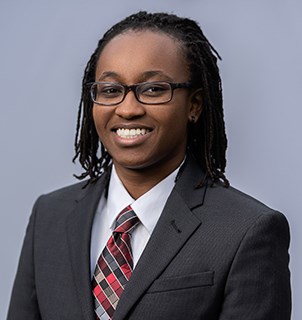 With the convergence of two major rail lines and five state highways, McRae, Georgia is known as the Crossroads City. It is no wonder Jacquelyn Mallard, a self-professed 'military brat', grew up with visions of going far.
"I had dreams of becoming an Officer in the Air Force," said Mallard. "I was always told that in order to be successful and have a prestigious career, I would need to get a degree."
She got off to a great start, graduating from Telfair County High School and earning the Zell Miller Scholarship. Mallard founded JAMM Enterprises LLC in 2015 while continuing her high academic achievements at Fort Valley State University, keeping the merit-based scholarship for two semesters, then one more semester at Valdosta State University (VSU) in 2016 before her life was put on a different road.
"I was diagnosed with Lupus," said Mallard, "ending my chances of joining the Air Force and leaving me to find another passion."
While she enjoyed hunting and fishing while growing up, she turned to another obsession from her youth – working on cars.
"I was too ill to continue classes at VSU and realized I would need a curriculum that was more flexible and accommodating during the times I would experience flare-ups from my condition," said Mallard, who found a family of supporters after enrolling in the Automotive Technology program at Wiregrass Georgia Technical School. "Many people see an old, broken down vehicle as a useless piece of scrap. I see the potential of what it could be again. The process is intriguing, and I've been hooked since I first held a hammer and dolly in my hands."
Mallard has taken advantage of multiple HOPE Grant programs while at Wiregrass, including the HOPE Career Grant and the Zell Miller Grant.
"I did not think that I would be able to make it this far, but it goes to show that when you work hard and are proactive when opportunities are presented, that it is indeed possible," Mallard said. "Thanks to the many awards I've received, I have not had to pay out of pocket yet for my education and I am so very grateful."
Her education is now focused on auto collision repair, something her Wiregrass instructor Roy Bramley noticed from the very beginning.
"From day one, she came in with a positive attitude and a strong work ethic," said Bramley, who nominated Mallard for the Wiregrass Georgia Occupational and Leadership Student of the Year Award. "She has put many extra hours in training while working a part-time job and running her own business. I know she will be successful in whatever path she decides to take in life and business."
Her academic success and financial awards will provide her a unique advantage going forward.
"(The scholarships and grants) have allowed me to take money I would have spent on tuition and allocate it towards purchasing tools and equipment," Mallard said. "This puts me ahead of the curve since many employers prefer for you to have your own tools.
"I am more marketable and able to dive right into my career."
Training Opportunities
Remember, GSFC's outreach staff is available year-round to conduct FREE training's, workshops and information sessions across the state of Georgia.
Over the last year, GSFC's outreach team has incorporated online live webinars.
Topics include:
State financial aid programs (HOPE, Dual Enrollment, etc.)
SURFER/STARS
Transcript Exchange
FAFSA Completion
GAfutures.org Overview
Visit the Outreach module to learn more about the GSFC's outreach team what services are provided.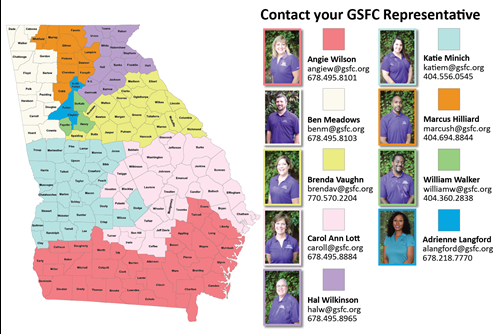 Contact your outreach representative to schedule your training, or contact our offices:
Phone: 770.724.9000 Toll Free: 800.505.GSFC
K -12 email: outreach@gsfc.org
Postsecondary email: SAS@gsfc.org