December 2020
December 2020 Edition
How Are You Returning To In-Person Learning?
A two-week winter break will end the 2020 school year. After celebrating the start of the new year with family and friends, school districts across the state will look to return to in-person learning.
Operating schools during COVID-19:
In order to reach the goal of reopening schools as safely and as quickly as possible for in-person learning, and help schools remain open, it is important to adopt and diligently implement actions to slow the spread of COVID-19 inside the school and out in the community.  This means that students, families, teachers, school staff, and all community members take actions to protect themselves and others where they live, work, learn, and play.
For more information, visit CDC: Coronavirus.
Most of our state's smallest school district, like Worth County, have already started in-person classes, providing the community with an overview complied by their school nurses following Centers for Disease Control and Prevention (CDC) guidelines.
The CDC says Contract Tracing - the ability to identify, monitor and support individuals with COVID-19 - can slow the spread of of the disease.  Washington County strategically chose 40 staff members to go through training from Johns Hopkins University to ensure each school has their own team on site.
They've also purchased software to streamline their bus routes to minimize the number of students on the bus at one time. Long County has temperature screenings for all students getting on the bus and instituted mandatory assigned seats.
Decatur County has a similar assigned seating mandate for bus riders, encouraging students to wear a mask and maintain social distancing. The county's lone high school, Bainbridge High, had offered students the option of remote learning for the upcoming semester.
The state's largest school district – Atlanta Public Schools – has featured remote learning during the first part of this school year and recently announced postponement of all reopening plans until January.
Keep yourself educated about COVID-19 with information from the Centers for Disease Control and Prevention (CDC) and stay informed about your school district's decisions about returning to school.
Apply to College Month "More Critical Than Ever"
University System of Georgia (USG) recently announced it reached an all-time enrollment high of 341,485 students.
"As we rise above the pandemic's challenges," said USG Chancellor Steve Wrigley in a November release, "USG remains committed to helping Georgia succeed by being more affordable, more efficient and most of all, preparing more students for life and work with a college degree."
The Georgia Apply to College (GAC) initiative has a similar goal – to help students handle the complex college application and admission process. Counselors and site coordinators from across the state agree that participation "is more critical than ever for the class of 2021".
Brandi Beavers is the Postsecondary Transition Specialist at Tucker High School, a DeKalb County School District Region 2 school along with Druid Hills and Lakeside that has seen a 15-20% decline in the number of students applying to 4-year colleges from 2019 to 2020.
"It is more important than ever that high schools promote the Georgia Apply to College Initiative," Beavers said, "Not only for big savings for families with application fees, but to increase the application rate for the class of 2021."
A counselor at Dawson County High School, Cherie Ferguson has seen students get anxious with the process. GAC events provide a platform for them to complete college applications with their peers and ask any questions.
"There is still so much that is uncertain in the world right now," said Ferguson. "We want students to have a plan after high school and a back-up plan as well, so Apply to College Day has been more important this year than in the past."
In the past, GAC events at Mountain Education Charter High School were very successful. However, with many students opting to learn virtually from home, counselor Leigh Cumiskey says events have not been as successful.
"I am extremely frustrated and very concerned about the well-being of our students," said Cumiskey. "Our counseling team is going to have to reinvent themselves and many of the programs we offer...hopefully in the spring we will have a different plan."
With some students just returning to in-person instruction, counselors at Carlton J. Kell High School had to develop a different plan since they could not promote GAC events around school. Instead, Catelyn Givens and others sent email blasts to students, counseling blogs and other social media posts to get the word out.
"While we may not have reached the quantity we typically do during a normal school year," said Givens, "we received great feedback about the quality of the time and service and students found that time helpful! We are definitely glad we chose to do it."
Award Recipient: Sayvon Jarrett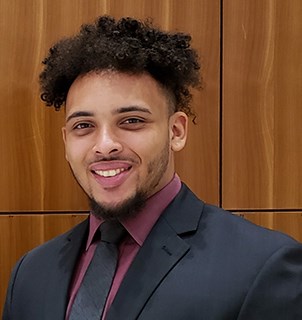 The HOPE Scholarship rewards high achieving students like Sayvon Jarrett, despite the fact he didn't graduate from a Georgia high school. Born and raised in New Jersey, Jarrett's family moved to Villa Rica in 2017. However, he has moved from much more than just the Garden State.
"I currently live with my mother and my step-dad. I lost my father to a drugs at a young age and they have raised me since they were 19 (years-old)," said Jarrett. "They have poured their blood, sweat, and tears into raising me in order to get me to where I am today."
Today, Jarrett has many titles including West Georgia Technical College (WGTC) Georgia Occupational Award of Leadership (GOAL) student of the year.
"(The GOAL) experience allowed me to grow as a leader and a public speaker. It has allowed me to truly shine," said Jarrett, who represented WGTC at the Technical College System of Georgia (TCSG) GOAL student of the year competition. "I was able to meet so many wonderful people during the competition as well as other GOAL winners. I've definitely built a lot of lifelong relationships as a result."
His results in the classroom earned him the HOPE Scholarship for his final semester at WGTC and his first this fall at the University of West Georgia.
"The HOPE award has been a blessing to me. When I graduated from high school, I wanted nothing more than to go to college," said Jarrett. "The sad reality was that I could not afford to go to a university or any colleges for that matter. It was not until I moved to Georgia that my dream was realized."
While his dream for postsecondary success has been realized, his career path is still undecided. An accounting major, Jarrett has served as the President of WGTC's Phi Beta Lambda (Future Business Leaders of America) Chapter. Currently working in the Internal Audit department at Southwire, his long-term interests include entrepreneurship, real estate development and possible politics while never forgetting the foundations of his success.
"My tuition is self-funded, so I need all the help that I can get (and) HOPE has made this all possible," Jarrett said. "So now it is my turn to make good on that investment and give back to my family, community, and schools in any way that I can."
If you would like to share your story about how a GSFC-administered program helped you, fill out this webform or fill out this form and send it to gafutures@gsfc.org.
Training Opportunities
Remember, GSFC's outreach staff is available year-round to conduct FREE training's, workshops and information sessions across the state of Georgia.
Over the last year, GSFC's outreach team has incorporated online live webinars.
Topics include:
State financial aid programs (HOPE, Dual Enrollment, etc.)
SURFER/STARS
Transcript Exchange
FAFSA Completion
GAfutures.org Overview
Visit the Outreach module to learn more about the GSFC's outreach team what services are provided.
Contact your outreach representative to schedule your training, or contact our offices:
Phone: 770.724.9000 Toll Free: 800.505.GSFC
K -12 email: outreach@gsfc.org
Postsecondary email: SAS@gsfc.org